History
---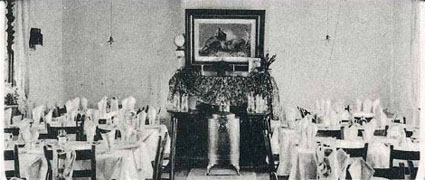 Pictured right: Old College Dining Room (1806); courtesy of Hargrett Rare Book & Manuscript Library at the University of Georgia Libraries
---
For the first 25 years of the university's existence, students took their meal on campus in commons, a carry-over from the college tradition of the late eighteenth century. Supervised and managed by a steward responsible for the preparation and serving of meals, the commons appears to have offered a remarkably varied menu according to an early newspaper notice. Students at breakfast could look forward to "a sufficiency of wholesome cold meats with wheat flour biscuit, or light loaf bread, butter, and tea or coffee." For dinner (lunch) the menu included "a course of bacon, or salted beef, with a suitable proportion of corn bread and fresh meats, such as beef, pork, mutton, or fowls, at least two kinds of vegetables, and at dinner on each Wednesday...an after course of pies, puddings, or pancakes with suitable sauces." Supper would bring only a "plentiful supply of tea or milk with a sufficiency of wheat flour biscuit and butter."
In 1810 a year's board cost nine dollars.
Since then, the University has used many facilities to provide food service for students here at UGA. Many of these buildings are presently being used for academic and office purposes. The oldest dining facility still in operation is Snelling Dining Commons, constructed in 1939, and is still serving meals today.
Many things have changed over the years. The University used to feed 50 students a day. In today's world, approximatley 20,000 meals are served daily in UGA's dining locations. Food choices were limited when room and board was first offered, but the five main dining commons offer extensive menus and seving hours. Dining Services also manages 20+ restaurants, coffee shops, and markets.
In 1995, UGA Dining Services was awarded the prestigious Ivy Award for Excellence. This accolade is used to recognize the most outstanding restaurants and foodservice operations in the country for their commitment to quality and excellence. In 2002, the department received the Food Service Operator of the Year Award. UGA Dining Services is one of the few organizations to receive both of these accolades.
In 2004, the Department was awarded its 50th Loyal E. Horton Menu Award for Excellence by the National Association of college and University Dining Services.
In August of 2014, UGA Dining Services opened the new Bolton Dining Commons located on the corner of Lumpkin and Baxter Street. Bolton had previously been located just up the hill and had served students since 1953.


---
More Historic Photos
Photos courtesy of Hargrett Rare Book & Manuscript Library at the University of Georgia Libraries.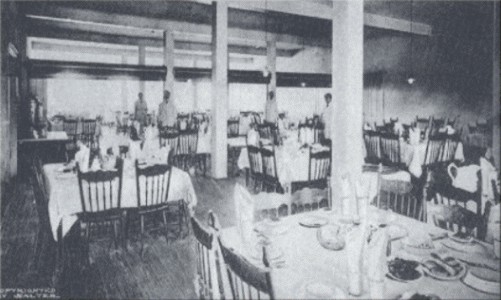 Denmark Dining Hall
---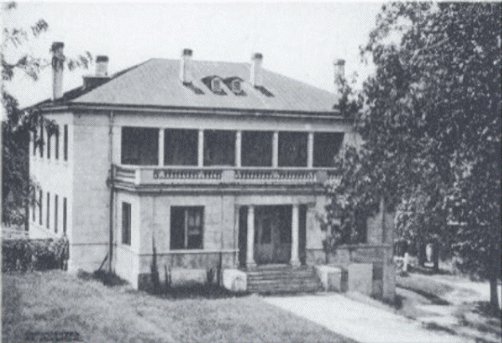 Denmark Dining Hall
---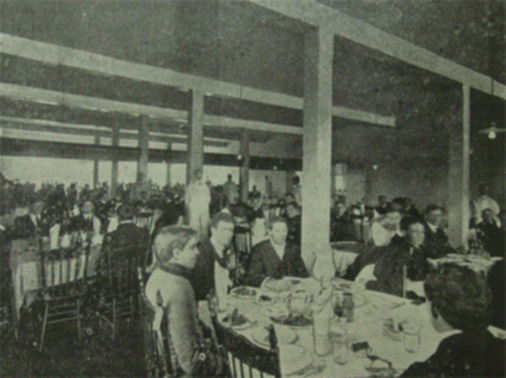 200 students enjoy dinner at Denmark Dining Hall in 1905
---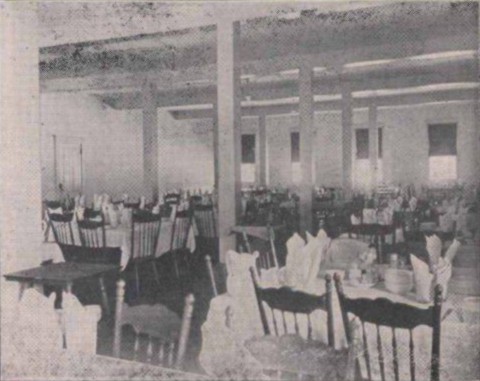 Student dining room in Denmark Dining Hall
---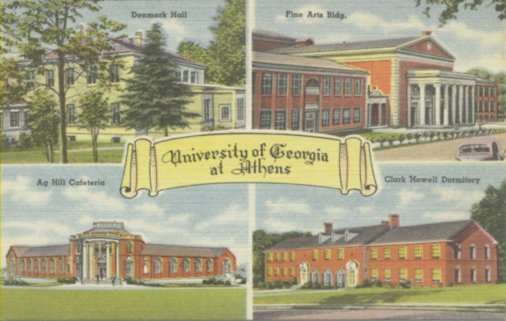 A 1939 postcard showing Snelling Hall (then called Ag Hill Cafeteria, lower left). Denmark Hall (upper left) was condtructed in 1901 as a campus dining hall and students commonly referred to this dining operation as the "Beanery." In 1950, Denmark Hall was converted into an academic building.
---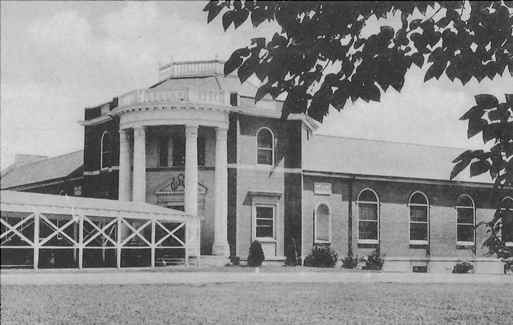 Snelling Dining Commons during World War II was the John Paul Jones Mess Hall at the U.S. Navy Pre-Flight School Campus was used by the military during the War.