Taste of Home
---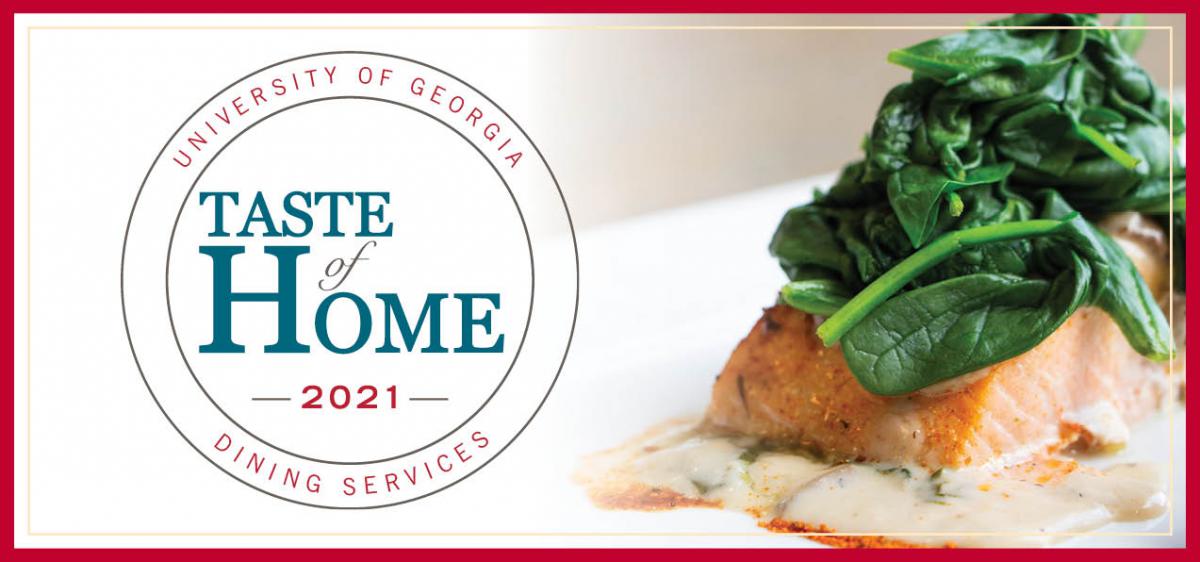 ---
A Dining Tradition
Meal plan participants, join us for a series of special menus on Friday, April 23, and enjoy the favorite family recipes of UGA students in the dining commons! Bolton, O-House, Village Summit, and the Niche (HSC) will be serving a selection of family recipes for breakfast, lunch, and dinner.
Since its start in 1987, Taste of Home has featured more than 3,000 family recipes in our dining commons. For this year's menu, our culinary and nutrition staff selected a wide variety of recipes to be served during the event.
Families of selected recipes receive one of our iconic commemorative plates, which can be picked up at the dining commons serving each family's recipe during the event.* Two complimentary meal passes, valid until May 14, will be sent to each family's home address. Recipes are featured during Taste of Home on Friday, April 23, 2021.
The dining commons currently accept meal plans, Paw Points, and Bulldog Bucks.
*If you are unable to pick up your commemorative plate during the event, you can pick it up at the One Stop Shop on Tate Plaza between April 26 and the end of the semester.
---