Taste of Home
---
From your table to ours.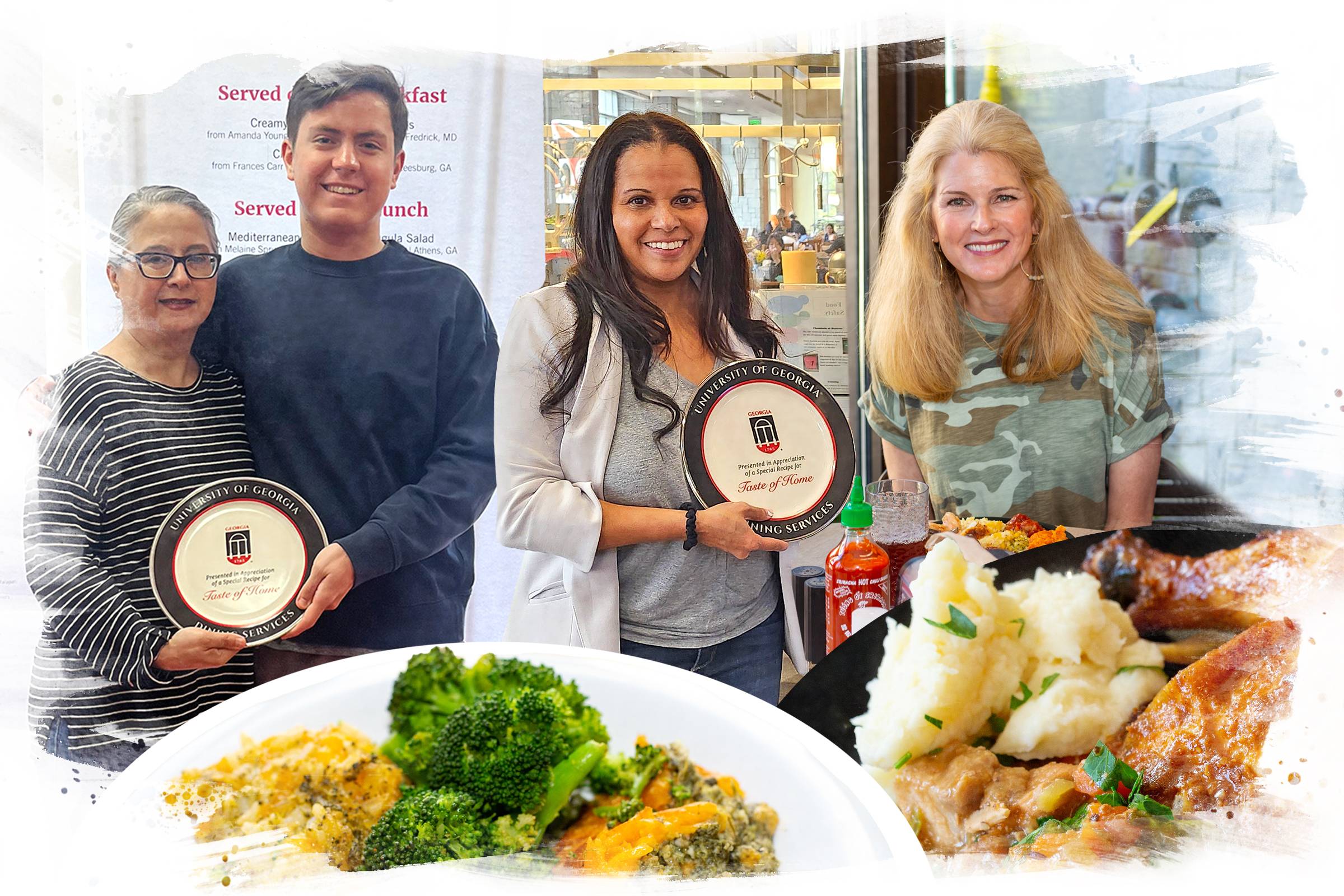 ---
A Dining Tradition
Join us for our annual Taste of Home event on Thursday, March 21, 2024, and enjoy the favorite family recipes of UGA students in the dining commons! Snelling, O-House, Village Summit, Bolton, and the Niche (HSC) will serve a selection of family recipes for breakfast, lunch, and dinner. Those who would like to participate by sending a small taste of home to campus should submit their recipe by 11:59 p.m. on Thursday, November 30, 2023.
Since its start in 1987, Taste of Home has featured more than 3,000 family recipes in our dining commons. Every year, our culinary and nutrition staff select a wide variety of recipes to be served during the event.
Families of the selected recipes will receive a commemorative plate and two complimentary meal passes valid through the end of the 2023 spring semester. Recipes are featured during Taste of Home on Thursday, March 21, 2024.
---