Student Employment Opportunities
---
Dining Services offers many benefits to students — award-winning food and a friendly work environment are just a couple of them! Some of the excellent benefits of a job with UGA Dining Services include:

SALARY - The student employee wage is $12.50/hour with career ladder progression opportunities during student employee evaluations.
FREE MEALS - A free meal is provided for every shift you work. For meal plan patrons, a meal plan reimbursement is paid each semester for meals you ate while at work as long as you meet the qualifications.
EXPERIENCE - Earn real work experience to put on your resume and a valuable reference for a job well done. The customer service, teamwork, time management and multitasking skills you will learn with us will be valuable no matter what career path you seek.
CONVENIENCE - Work schedules are compatible with course load and convenient work locations are within walking distance to all campus activities and residential facilities.
STUDENT MANAGEMENT - For those who are interested, opportunities for advancement and more leadership experience are available through our student management program.
---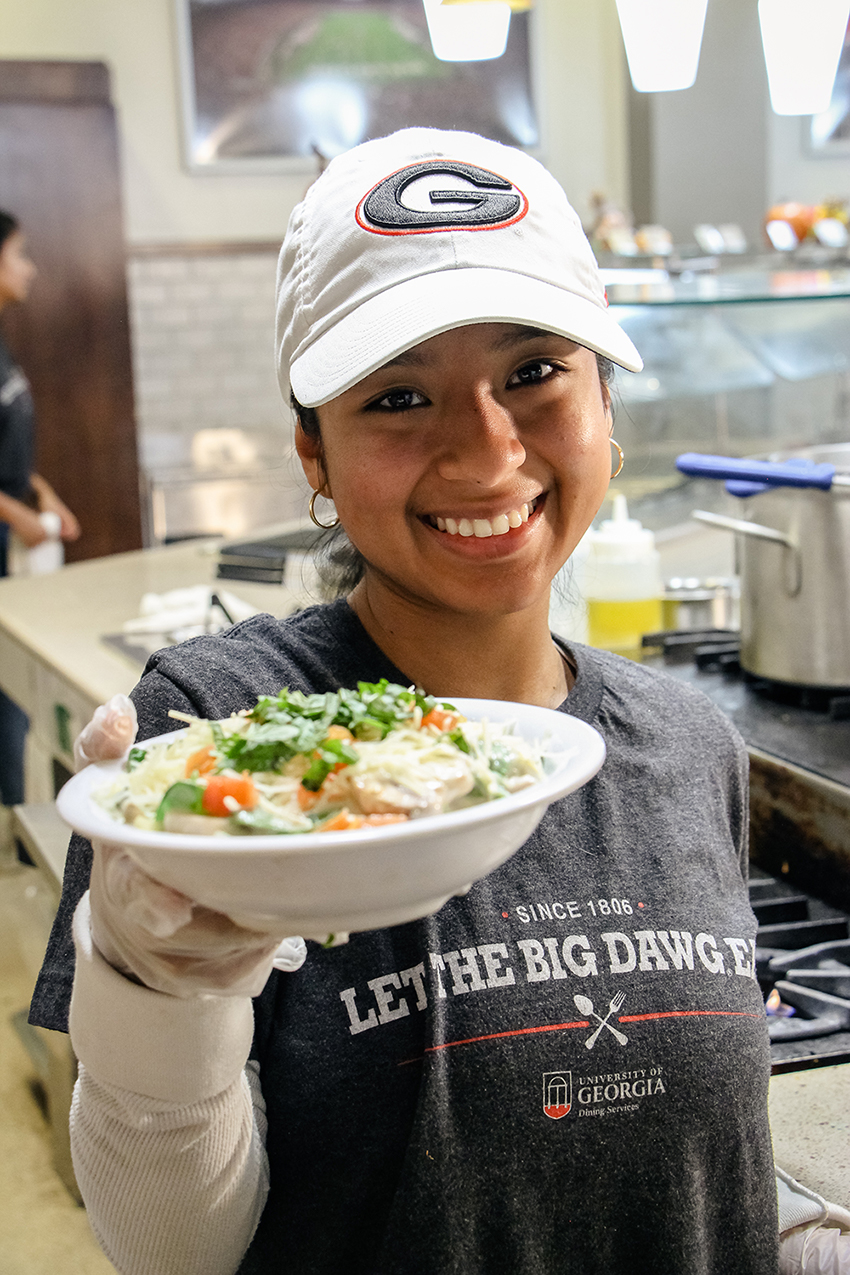 Thank you for your interest in Dining Services. To apply for a student position, please complete an application through
www.ugajobsearch.com
. You can access individual job postings by selecting from the list below.
Current Openings: